WELCOME
---
AGM 2017
The 2017 AGM will be held on Saturday 18th November
at the Brown Cow , Lincoln Road, Nettleham LN2 2NE at 12.30pm
---
IMPORTANT ANNOUNCEMENT
Carol will be stepping down from her role as Club Secretary at the end of this season. This means that the Club will be looking for a new Club Secretary. The Club also needs an Event Secretary, Event Scorer a Steward Secretary and Webmaster. If any Club members out there would like to put themselves forward for any of the posts, please contact Carol by either email or Facebook in the first instance for details of what each role involves.
---
CLUB WINTER INDOOR DRIVING CHAMPIONSHIP
Once again the Club will be holding a Winter Indoor League Championship on the Sundays listed below. These will be held at Tickhill in conjunction with ICD UK Ltd.
The dates are as follows:
8th October, 12th November, 3rd December 2017
14th January, 4th February and 4th March 2018
---
KEYSOE 2017
Anne Chambers, Winner of the the Tandem Class at Keysoe 2017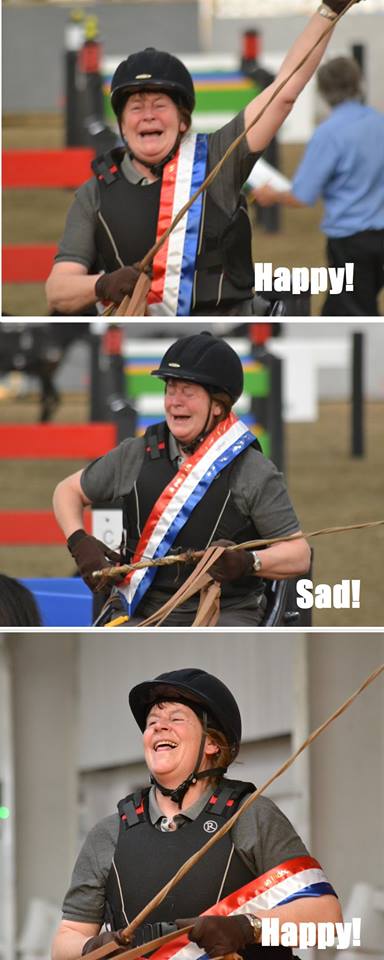 (Photo by courtesy of Jane Wilson)
WELL DONE Anne - a very well deserved win!!!
---
CLUB WINTER INDOOR DRIVING CHAMPIONSHIP
The winner of the 2016 / 17 season was
KELLY WILSON
and the Runner Up was
RICHARD WOOD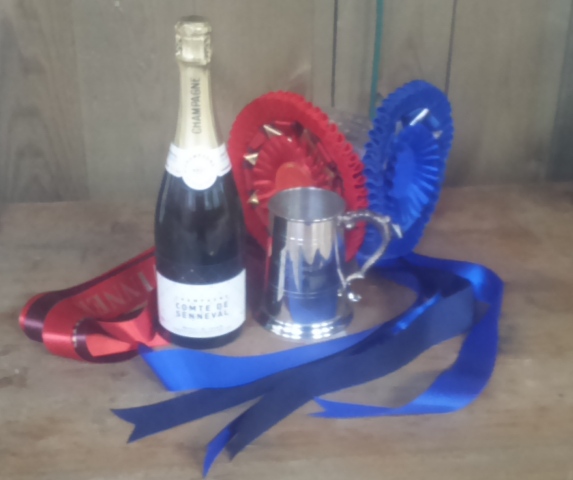 WELL DONE Kelly for your 3rd successive win!!!
---
AGM
The Club is pleased to announce the appointment of
SHEILA BROOKES
as our President for a 3 year term
---
THE COMMITTEE FOR 2017 IS ANNOUNCED AS:
CHAIRPERSON - Anne Chambers
VICE CHAIRPERSON - John Gadsby
TREASURER - Richard Wood
SECRETARY - Carol Wood
SAFETY OFFICER - Mike Lawson
PUBLICITY - Sue Lawson and Anne Chambers
HEALTH and SAFETY /TD - Mike Lawson
In addition to these roles Richard, John and Mike will be official Course Builders.
---
For details on how to contact members of the Committee Click Here
---
2016 CUP WINNERS
OPEN CLASS - CAROL WOOD
NOVICE CLASS - JULIE JONES
COMBINED LEAGUE CHAMPION - JULIE JONES
MOST IMPROVED NOVICE - JUDITH CORKER
SWISS DERBY PLATE - KEVIN SMITH
HIGHEST AVERAGE DRESSAGE SCORE - CAROL WOOD
STEWARDS OF THE YEAR - POLLY CHISNELL and ANNE WILKINSON
SPORTSPERSON OF THE YEAR - POLLY CHISNELL
EPIC PLATE - JUDITH CORKER
Well done to all our Winners. We look forward to seeing you all in 2017!!!
---
BODY PROTECTORS
The Committee has been in contact with BC with regard to the compulsory wearing of body protectors and have asked the following question with regard to their ruling:
"Can a club choose to opt out of this rule?
BC replies: As to opting out of the new rule, the position is that the rule will apply at any event run in accordance with BC's rules. BC cannot force any club to adopt our rules, but our expectation is that affiliated clubs will do so. I am not aware of any clubs opting out.
Furthermore they state that:
"The insurance policy does not specify that all persons on the carriage must wear a body or back protector and the response to the FAQ did not say that not wearing a back protector would be a breach of the condition."
With these responses in mind the Club has decided that whilst it recommends the use of body protectors, it will not make it compulsory. If BC insists that we must comply with their new ruling then the Club will revisit the rulebook."
(See Rule 28 with regard to Junior Drivers)
CLUB SAFEGUARDING POLICY
Following training on the current Government Safeguarding legislation organised by BC, the club is pleased to announce that Anne Chambers and Carol Wood are the 2 appointed Club Safeguarding Officers (incorporating - Child Protection together with Vulnerable Adults and Welfare).
---
FOR INFORMATION ONLY: As we keep a list of all members details on a database we are bound by the Data Protection Act 1998, which means that we are not allowed to give any member information to a third party without the members' permission.
All membership renewal forms will give you the option to say whether or not you agree to having your information divulged or not to other members.
This information will NOT be made available to anyone other than club members
---
Please send Carol details of anything that you want to advertise on the website for sale. Advertisments do not have to be equestrian related. There is no charge to Club members for advertising.
---
We hope you enjoy your visit.